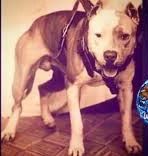 BREEDER: DAVID KOEHLER
OWNER: BERT SORRELLS
SEX: MALE
COLOR: RED AND WHITE
POSTED: 2012-11-08
LAST MODIFIED: 2012-11-08
PEDIGREE HAS BEEN SEEN: 1778 TIMES

David Koehler own and bred this dog and later sold him to Sorrells. Produced: Greenwood's Ch. Noah, STP's Ch. Red Eagle, Anslow's Ch. Chino, Koehler's Ch. C. B., Koehler's Clyde 2X, Sorrell's Meddler 2X, Merritt's Invader 2x. This dog held his own as a stud!