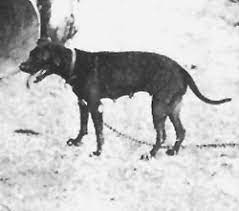 SEX: FEMALE
POSTED: 2021-09-11
LAST MODIFIED: 2021-09-11
PEDIGREE HAS BEEN SEEN: 347 TIMES

This bitch and her sister Judy was the foundation of the Carver line. Stolen off of the porch of Gaboon Trahan by Don Mayfield she was later sent to Tudor and bred to Spike and Jeff. Died on Tudor's yard.