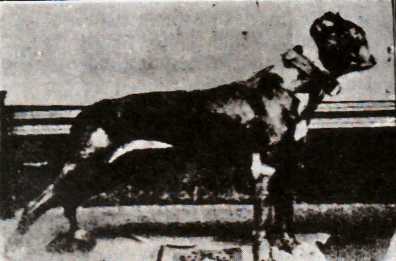 OWNER: JOHNNY MCDONALD
SEX: MALE
COLOR: BRINDLE & WHITE
CONDITIONED WEIGHT: 29#-31#
BIRTHDATE: 1870-00-00
ENTERED BY: RSCAMERON
POSTED: 2002-08-10
LAST MODIFIED: 2021-04-21
PEDIGREE HAS BEEN SEEN: 81895 TIMES

This dog was born around 1870 and was the foundation of the famous line of Gas-House dogs. He was imported. Died in 1882.