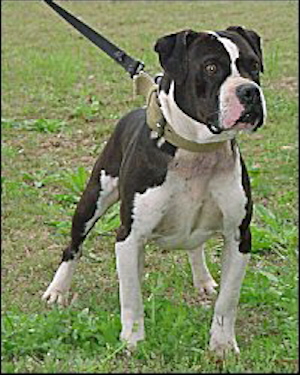 BREEDER: STEVE H
OWNER: KRAMER/WRECKING CREW INC.
SEX: MALE
POSTED: 2004-02-10
LAST MODIFIED: 2004-06-10
PEDIGREE HAS BEEN SEEN: 10116 TIMES

WE HAVE THIS BLOOD FROM ANOTHER SOURCE.AND IN NO WAY HAVE ANY OF THEM EVEN COME CLOSE TO COMPARING WITH THIS DOGS STRENGTHS OR ABILITY'S AS A BULLDOG.HANDS DOWN THIS IS THE BEST STRAIGHT WHITE DOG I HAVE EVER PERSONALLY WITNESSED!!!THANKS TO REHEAD.FLR...