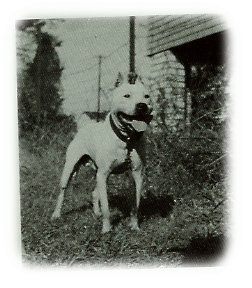 BREEDER: BOB WALLACE
OWNER: WALLACE
SEX: MALE
COLOR: WHITE
POSTED: 2001-04-09
LAST MODIFIED: 2004-03-21
PEDIGREE HAS BEEN SEEN: 28968 TIMES

ONE OF THE HARDEST BITING DOGS OF ALL TIMES. BEAT A CHAMPION SO BAD HIS FIRST TIME OUT THAT HE COULD NEVER GET HOOKED AGAIN. BROKE LEGS LIKE MATCH STICKS.