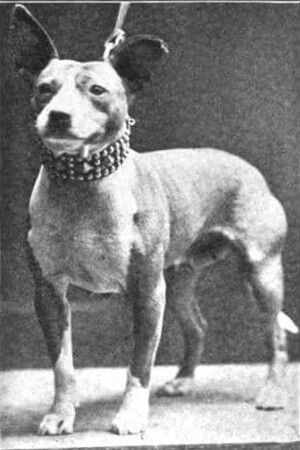 BREEDER: W.T. DELIHANT
OWNER: FARMER BROTHERS / J.P. COLBY
SEX: FEMALE
GROUP: COLBY
POSTED: 2001-04-09
LAST MODIFIED: 2008-01-01
PEDIGREE HAS BEEN SEEN: 16166 TIMES

This dog was said to have been highly thought of by J. P. Colby who optained her from the Farmer Brothers of Chicago. Died February 28, 1912.