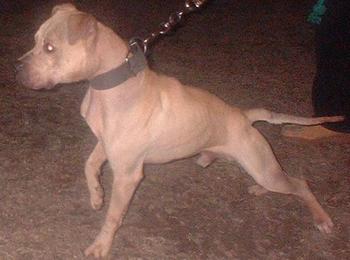 OWNER: PAPERBOY KNL
REGISTRATION #: 9300H-67
SEX: MALE
COLOR: BUCKSKIN
POSTED: 2002-07-25
LAST MODIFIED: 2009-07-26
PEDIGREE HAS BEEN SEEN: 43534 TIMES

P/U game in 2:05 against a CH. He's the littermate to Ghostface's Bruiser (2X) and Irish Jerry's Demon (2x). Produced GRCH YoungBuck, Ch Busso, Ch Tiger Woods & Ch Sugar Ray.