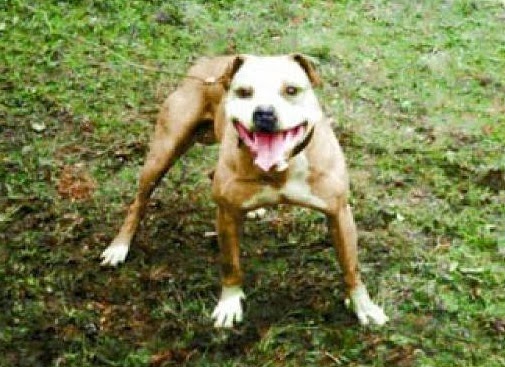 BREEDER: J. MANN
OWNER: STRICKLY BUSINESS
SEX: MALE
COLOR: FAWN/WHITE
CONDITIONED WEIGHT: 39~40 LBS
POSTED: 2019-08-23
LAST MODIFIED: 2020-01-11
PEDIGREE HAS BEEN SEEN: 241 TIMES

won two then was picked up game to Hardcore & Gator Boys' Elvis 2xW in 1:44. Came back to beat Ch Steel Real Kennel's House. Ch Chino also proved to be a very good Producer..
produced Ch Conrad 4xW, Ch Pie Face 4xW, Ch Heffa, Ch Pandi, Goober 2xW, Camy 1xW, Platinum 1xW, Bull 1xW 1xL, Aerial (AKA Mookabutz) ROM