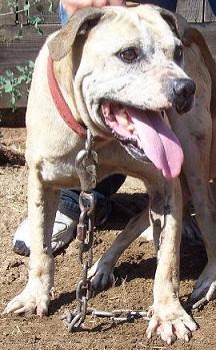 BREEDER: WCC
OWNER: LATINPLAGUE
SEX: MALE
COLOR: BUCKSKIN/WHITE
POSTED: 2011-04-09
LAST MODIFIED: 2013-06-08
PEDIGREE HAS BEEN SEEN: 6499 TIMES

Produced Al's QB 2xw, Aztec's Bully Boy 2xw-1d, Big Bull 2xw, LPK's Bella 1xw, LPK Lil Flip 1xw, Homicide's Cha Cha 1xw, N.M.K's Jedi 1xw, . And many more not listed. Very good producer of complete Bulldogs.